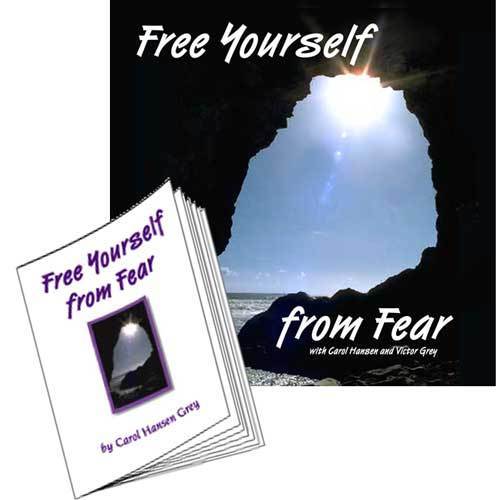 Free Yourself from Fear CD Set
NOW AVAILABLE ON CD: Free Yourself from Fear is a simple down-to-earth technique inspired by A Course in Miracles that enables you to release yourself from the grip of fear, grief, anger—any "negative" emotion or "limiting" belief.
This expanded CD version of Free Yourself includes 19 tracks — all the valuable information contained in the Free Yourself audio tape as well as two extra tracks: one that gives real life examples of how people have used the process to heal themselves physically and emotionally and another track that demonstrates the power of using Free Yourself as a group process.
NOTE: For a limited time, we are including with this CD a handy 24 page instructional booklet that you can easily slip into your pocket or purse and carry with you to help you throughout the day.
TRACKS:
01 Introduction
02 Inspired by A Course in Miracles
03 We All Have Fears
04 Testing the Process
06 Rodent Thoughts
07 How This Process is Different
08 Paying Attention
09 Transformation Example
10 Feelings as Messengers
11 Using Feelings to Manipulate
12 Carol's Anger Story
13 Engage a Buddy
14 Healing Relationships
15 Cause and Effect Analogy
16 Client Story about Work Situation
17 Audience Discussion
18 Physical Healing Stories
19 Group Process Stories
FREE SHIPPING WITHIN THE UNITED STATES!  Order while limited supplies last!