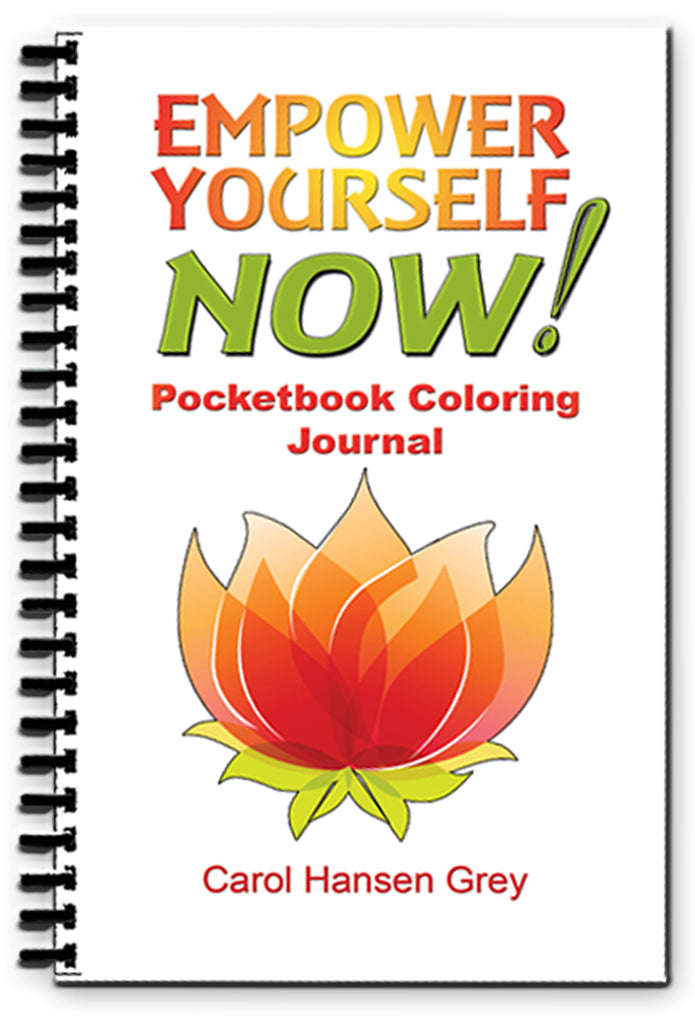 Empower Yourself Now! Journal-Coloring Book
50 page pocket-sized Coloring Book/Journal This pocket-sized (6x4") spiral-bound journal coloring book is the perfect companion to take along in your pocket or purse to use when you are sitting in a waiting room or on a bus or train. Each page has an empowerment statement to color with companion text to help you reflect on your journey to personal empowerment. The facing pages have lines for journaling as well as a flower or other object to color.
NOTE: Use only colored pencils or gel pens with this coloring book. DO NOT use markers or watercolors as they will bleed through onto the journal pages.