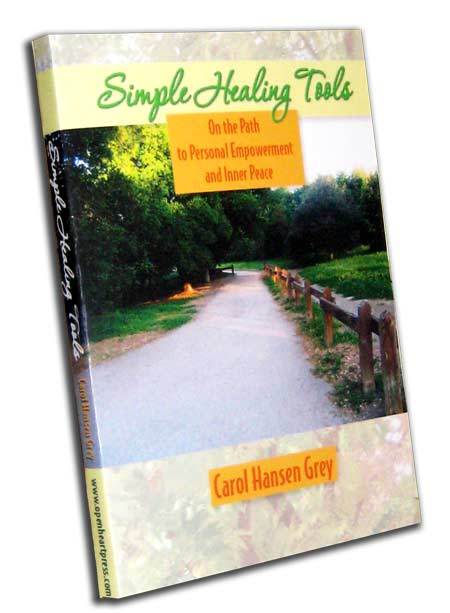 Simple Healing Tools (Special Price)
Open Heart Press is pleased to offer Carol Hansen Grey's book: Simple Healing Tools on the Path to Personal Empowerment and Inner Peace. Please click on the links below for more information.
Read About the Book | Testimonials | Introduction | Table of Contents | Sample Chapters
---
FREE SHIPPING WITHIN THE UNITED STATES from Open Heart Press while limited quantities last!
 
Or order directly from Amazon.com
©2009 Carol Hansen Grey